In all, there are forty chaupais found in Shri Hanuman Chalisa. Today we will learn seven Management Sutra from hanuman Chalisa. They have been written using the sequence that corresponds to the chronological order of a typical man. Today we will learn seven Management Sutra from hanuman Chalisa.
The legend says that Tulsidas composed Chalisa prior to Manas and, after having Hanuman his Guru, he began to receive Rama.
If you're studying Hanuman Chalisa, then it's providing you with inner strength, but if you are able to understand the hidden secrets of life within its meaning, it can help you achieve success in any field.
There are many ways to achieve the success from beginning to ending that can be found in Hanuman Chalisa. Let us know what improvements you are able to bring into your life by following Hanuman Chalisa.
1. Respect Your Guru
This is the first learning of Management sutra from Hanuman Chalisa . So Because Hanuman Chalisa starts with Guru. And Guru have the significant role in one's life.
Chaupai
Sri Guru Charan Saroj Raj,
Nij Manu Mukura Sudhari.
Meaning: I wash my mind's mirror from the dust that my Guru left at his feet. The significance of Guru is stated in the very first line of the very first couplet in the Chalisa.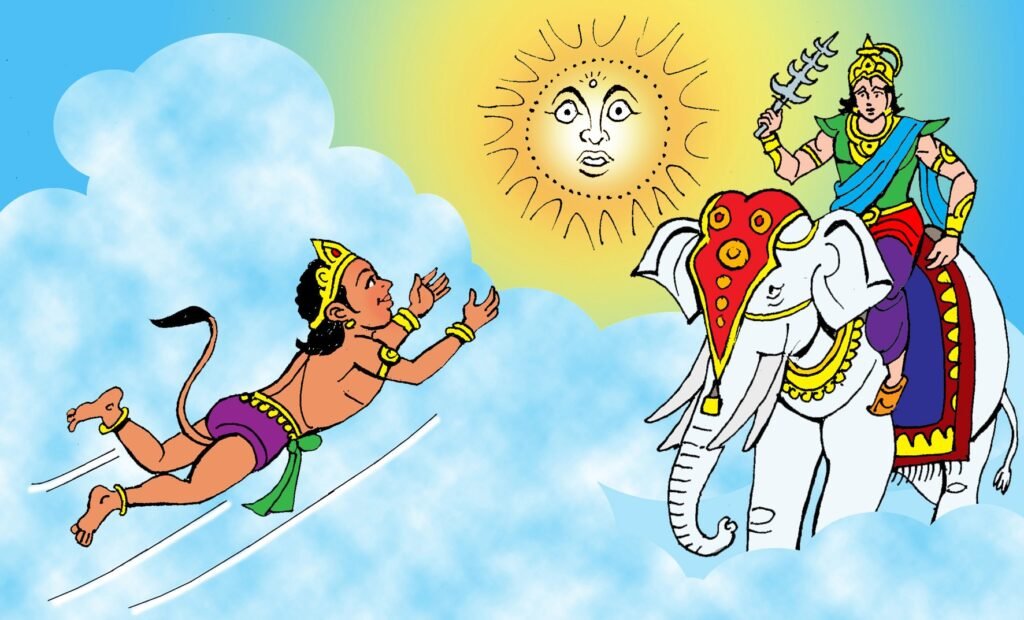 If there's no Guru in the world, then no one can guide you to the next level. Only Guru can guide you on the way to go. This is the reason the reason why Tulsidas wrote that I cleanse the mirror of my mind of the dust that is at those who are the Guru.
In the present Gurus can serve as our guide as well as our head of the organization. The parents are believed as the very first Gurus. It is important to realize that it is important to honor the Guru i.e. the elders.
If you wish to progress towards a better future, then respect the elders and progress, you must respect the elders with respect and humility.
2.You should care for your dress
chaupai
Kanchan Baran Biraj subesa,
Kanan Kundal Kunchita Kesha.
Meaning: Your physique is as bright like gold, wearing slick clothing, sporting coils in your ears, and hair that is well groomed. Your success in this day and age will depend on the way you live and dress.
First impressions are the final impressions and it has to be great. If you're also skilled but don't conduct yourself properly, this could affect your professional career. Therefore, you must always maintain proper manners and dress to impress. This is important Management Sutra from Hanuman chalisa.
3: Only degree does not work
Chaupai
Vidhya Waan Guni Atti Chatur,
Ram kaaj Karibe Ko Chatur.
Meaning : You're educated and you have a wealth of virtues. You are also smart. Always ready to complete Lord Rama's job. In the present, it is vital to possess an excellent degree. However, Chalisa states that having a degree won't help you succeed.
In addition to acquiring knowledge it is also necessary to develop your talents as well as to develop a sharp brain. Hanuman is a perfect example of all three and is a student of Surya He is also intelligent and virtuous.
4:Should be a great listener
Chaupai
Prabhu Charitra Sunibe ko rasiya,
Ram-Lakhan Sita man Basiya.
Meaning : You are keen to hear the Ram Charit Manas i.e. Ram, Lakshmana and Sita the three are all in your thoughts. Whatever you are focusing on and what you do and not just in talking about it, but be equally attracted to being attentive.
Being an effective listener is essential. If you don't have the listening abilities, you will never be a great leader. This quality is very important in one's life and most important Management sutra from Hanuman Chalisa.
5: Where & what to do it's Important
Chaupai
Sukshamroop dhari siyanhi dikhawa,
Vikat roop dhari lanka jarawa.
Meaning : You offered darshan for Sita in your tiny form in Ashok Vatika. You also assumed a larger body as you burned Lanka. The art of this is taught by Hanumanji in what, when, and how to behave under what situations.
When Hanuman ji came across Sita within the Ashoka garden, she greeted her in the shape of a tiny monkey as the moment Lanka began to glow, Hanuman Ji took on the shape of the mountain.
A lot of people aren't able to choose how to present themselves to who.
6: Could serve as a great adviser
Chaupai
Tumharo Mantra Vibhishan Mana,
Lankeshwar bhaye sab Jag Jana.
Meaning : Vibhishana was a follower of your suggestions, and became the King of Lanka and the entire world knows about this. When Hanuman was in Lanka to search for Sita and found Sita, he came across Vibhishana there.
As he saw Vibhishana being a devotee to Rama He suggested to him meet Rama. Vibhishana was also on the receiving end of that suggestion and, following the death of Ravana and his son, he was appointed the King of Lanka by Rama.
It is crucial to know who, which advice should be offered. The advice you give to the correct person at the right time not just benefit the person, but it also helps you in some way.
7:Don't lack confidence
Chaupai
Prabhu mudrika meli mukh maahi,
Jaldi laangh gaye acharaj naahi.
Meaning: You've traversed the ocean keeping the sound of the name of Ram in your mouth. There is no surprise there. If you are adamant in your self and God then you are able to be able to accomplish any difficult job. There is a flaw in the current generation of youth, that trust has been broken often.
Also, there is the lack of confidence. Insufficient confidence can be dangerous in this day and age of competition. Be confident in your abilities..
Conclusion:
I hope you can comprehend and apply the knowledge from Hanuman Chalisa that I mentioned earlier. You will benefit from Hanuman Chalisa's knowledge once you have applied. Let Lord Hanuman bless you and your family.
This blog is completely dedicated to Lord Hanuman ji & Hanuman Chalisa . Keep smiling and remember to Share. Thanks.
Jai Shri Ram.